Why West End House Girls Camp?
When it comes to finding a summer camp for your daughter, you want the best. We strive to be the best by actively partnering with parents and fostering an atmosphere that upholds our mission to positively influence the lives of the girls by providing them with skills, support, and opportunities needed to grow into healthy, productive, and responsible women. At WEHGC, girls get to experience the things everyone gets from camp: Sunshine. Laughter. Campfires and new friends. But beyond that is where the magic happens. Empowerment is found when your daughter is able to try on new things, be her best self, and experience life in a judgement-free zone.
Get a taste of what makes West End House Girls Camp the ULTIMATE choice for summer camp:
Make Friends for Life
Some say camp friends are the best friends one can have. We tend to agree! Friends made at camp are friends for life and for good reason. Playing together, exploring new opportunities and growing in responsibility are formative experiences that create strong bonds. As we say at camp, "Once you are one of the girls, you are always one of the girls!"
Choice Activities
Camp life at WEHGC is filled with adventure and fun all day long! Campers choose morning specialties designed to help them progress in skills throughout the week. After lunch our campers kick back and relax for an hour of rest time before engaging in a full afternoon of elected activities. The evening time hosts our large group activities including Gold Rush, Talent Shows, Tubing, and Counselor Hunts! Each evening is capped off with a campfire and singing.
Our Staff
West End House Girls Camp staff are best described as Wonder Women. We spend all year scouring the globe for the very best role models for your daughters. With an average ratio or 3 to 1, you can breathe easy knowing your daughter's safety and enjoyment is our top priority.
Facilities
Located on Long Pond in southern Maine, our location couldn't be better! Our facilities boast new camper cabins, a mess hall overlooking the lake, beautiful outdoor courts and much more!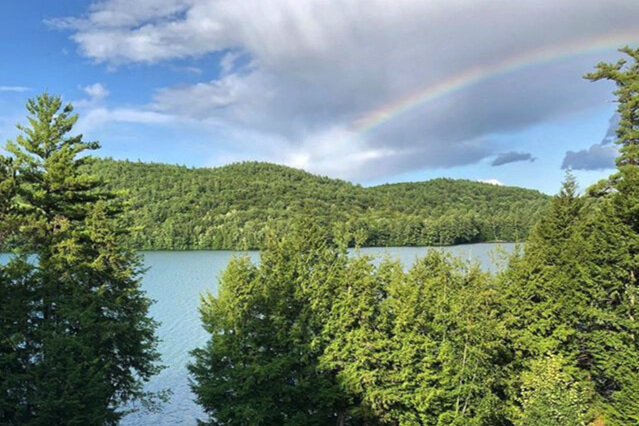 Food & Nutrition
WEHGC's talented kitchen team creates mouthwatering, camper-friendly meals every day. When asked, "What's one of your favorite things about camp?" campers say '"the food is amazing!" Made mostly from scratch and partnering with local farms, we agree… it is AMAZING! Our kitchen caters to a variety of food allergies and sensitives including gluten-free and vegetarian/vegan options.
Staff Training
WEHGC's staff begin training as youth development professionals months before they arrive at camp with trainings focused on homesickness, conflict resolution, child development, female empowerment, and sensitive issues. Before campers arrive, staff undergo ten days of intensive training on-site with first aid, CPR, AED & blood borne pathogens certifications, emergency procedures and much more.
Accommodations
Our campers LOVE our cabins! Made of sturdy cedar each cabin has electricity, wooden bunk beds, and two bathrooms, showers and sinks. Bunk mates share a cubby to hold their belongings and are encouraged to decorate their bunk to make it feel just right. Many hours are spent lounging on the hammock chairs on the large front porch.
Tech Free Experience & Photo Access
WEHGC is a tech free camp! While campers cannot use their cell phones or other tech devices, parents are welcome to contact us with questions. As partners in parenting, we take seriously any questions or concerns you have and are here to work with you throughout the summer. Our summer phone line is available 7am-10pm - 7 days a week during the summer and our emergency phone line is available 24hrs a day. We love keeping our parents in the loop and take pictures to give you a flavor of what's happening at camp every day!